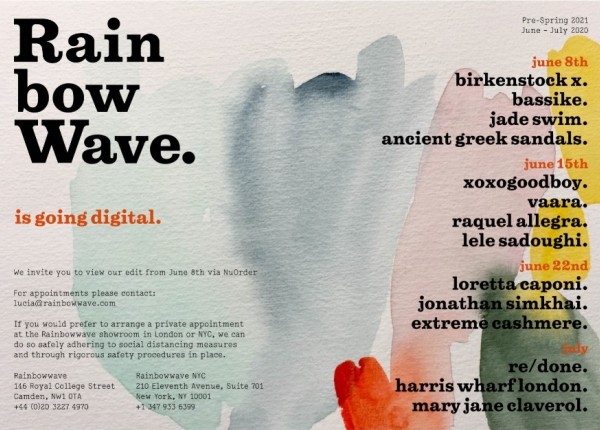 Rainbowwave x NuORDER Partnership Announcement
Rainbowwave is pleased to announce its first ever digital showroom for PS21, launching on June 8th. The showroom, founded by Maria Lemos in 2002 is partnering with US-based B2B digital showroom platform Nu Order for PS21 and SS21 sales campaigns.
A digital showroom had always been in the future plans for Rainbowwave but the Coronavirus pandemic has accelerated the move to digital.
Read More